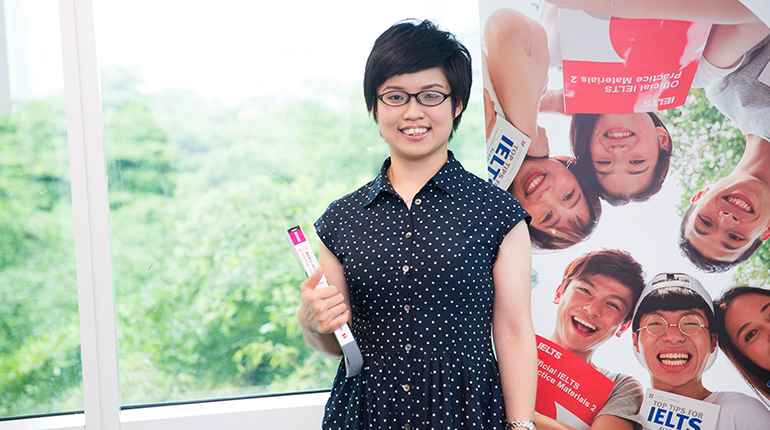 Chen Wen-Yuan
Regional IELTS Prize, Third Prize Winner 2017
Learning and Design, Vanderbilt Peabody College

I feel honoured to win the IELTS Prize. This recognition further builds my confidence to successfully live and study abroad, and gives me the financial support I need to pursue my academic goals.
Taking IELTS was a pleasant experience. I liked the testing venues for their spaciousness and enjoyed the spontaneity during the face-to-face speaking test. British Council also worked closely with me to ensure adequate test accommodations were provided.
I picked up useful academic phrases and vocabulary through my preparation for the IELTS test and learned about other international students' perspectives. This has helped me envision what my life abroad will be like.
Always plan ahead of time and make good use of high-quality test materials, such as the mock tests available from British Council. Listen to BBC Radio programmes to familiarise yourself with the intonation and the register of English and pick authentic and interesting reading materials based on your English level.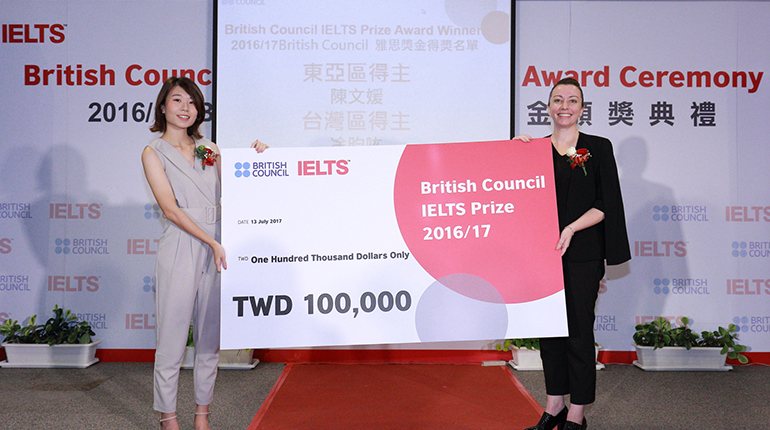 Hsieh Meng-Han
Local IELTS Prize Winner 2017
MA Film Production (Directing), Arts University Bournemouth
I'm overjoyed to get this Prize from British Council. I've been economically independent since I entered university so this financial assistance will really help me to support myself during my Master's programme abroad.
Compared to other English proficiency tests, IELTS questions are relatively representative of real-life situations. By preparing for the test, you will greatly improve your ability to live in English-speaking countries. A good example of this is the face-to-face speaking test, where you'll have realistic conversations and the experience of speaking English to a person rather than a computer.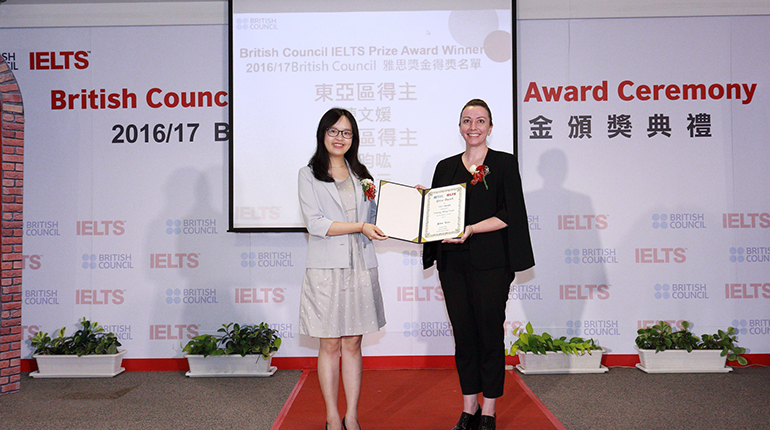 Cheng Ming-Yuan
Local IELTS Prize Winner 2017
Asian Studies (Critical Heritage Studies), Leiden University
Winning the IELTS Prize makes me feel more confident about my English communication skills and my academic ability. I've chosen to study a field which isn't usually a popular selection among my contemporaries. This opportunity to study abroad will enable me to build my knowledge in this discipline and then share its importance with my peers.
For me, it's the ability to communicate effectively through English, instead of only knowing how to get good grades on English proficiency tests, that serves as the ultimate goal of IELTS.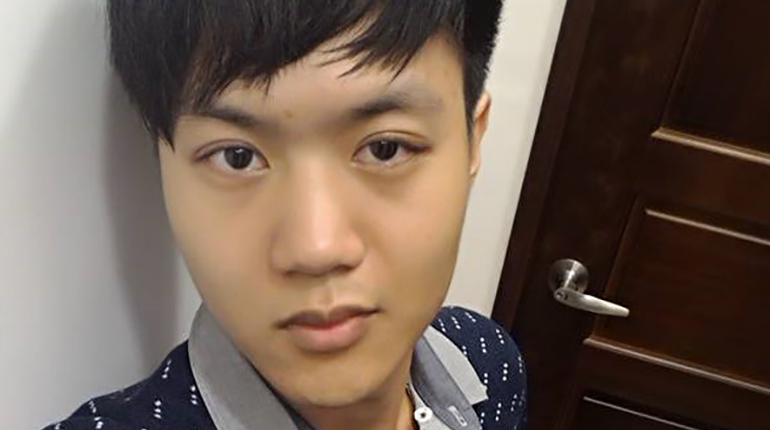 Tu Yun-Hung
Local IELTS Prize Winner 2017
Immunology of Infectious Diseases, London School of Hygiene & Tropical Medicine
This year I am going to study a Master's in the Immunology of Infectious Diseases at the London school of Hygiene and Tropical Medicine. It is a great opportunity for me to participate in the world healthcare system and share invaluable experiences with professionals from around the world.
For me, the most important part of IELTS preparation is to merge the language you're learning with your daily life. The IELTS test includes not only academic content but also general topics, so I read articles on specific topics I was interested in, watched the news, and learned informal English by watching TV series. I can also recommend finding a partner for speaking practice!
Last but not least, teaching broadcasts for the separate skills assessed by IELTS (reading/writing/listening/speaking) are available on British Council's IELTS website. By using all of these handy resources, I believe anyone can achieve a great IELTS score.
2018/19 雅思獎金將於十二月起接收申請
線上申請
新一輪雅思獎金將於十二月開始接受申請