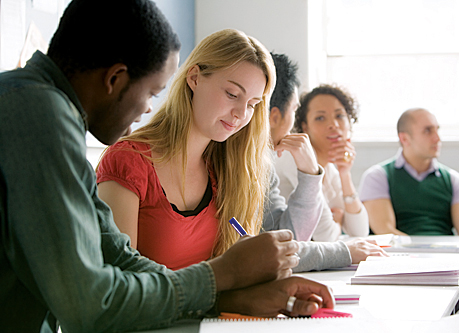 The IELTS test is committed to retaining the human touch, and to do everything possible to offer candidates top quality services to ensure they will have the most accurate bandscore and the most enjoyable examination experience. Here are some examples:
IELTS is accessible through over 20 test venues in Taipei, Hsinchu, Taichung, Tainan and Kaohsiung in Taiwan. Candidates can choose to sit IELTS from 48 available test dates throughout the year. Candidates are offered maximum convenience in terms of time and place.
IELTS is consistent in assessing candidates' listening, speaking, reading and writing skills comprehensively. The IELTS' Speaking Test has always had the one-to-one and face-to-face test format between an examiner and a candidate to ensure efficiency of communication and authentic demonstration of the candidate's English proficiency.
IELTS applies a series of measures to ensure consistency and accuracy, e.g., the introduction of double-marking, enquiry on results (EOR), and monitoring of examiners' professional performance and assessment.
IELTS is also considerate to candidates with disability (e.g. visual and hearing disabilities) through provision of special test papers. As long as the candidates make such requests in advance, they can also sit IELTS.