Don't let the continuing Covid-19 restrictions affect your IELTS study plans and keep your learning up to date with our not-to-be-missed learning advice. This time we are focusing on speaking with top tips that will help you fine tune your skills and achieve the best results while studying at home.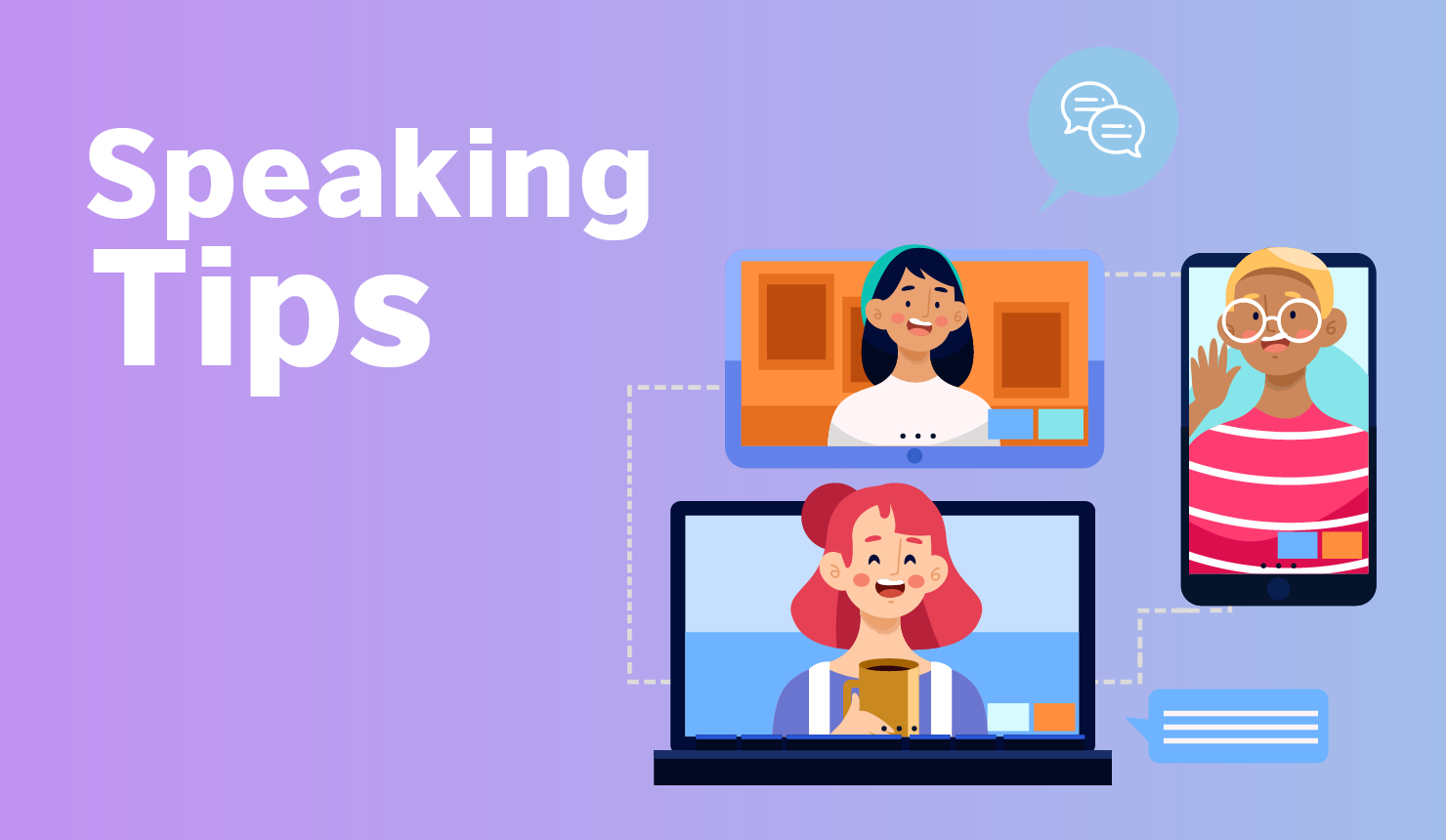 First of all, let's listen to this example of a band seven learner speaking in an interview, in this case a German gentleman, and then read the comments from the examiner. This will give you an idea of what is required in a speaking test.

Examiner comments on candidate Hendrik, Germany
Speaking Part 3: Famous people
Band 7

This candidate can maintain the flow of speech without noticeable effort and there is no loss of coherence. He uses a variety of linking words and markers (I would say; that's a good question; as I said; as long as), but he overuses the filler (yeah) and sometimes referencing is inaccurate (for the one or the other reasons).
He uses a wide range of vocabulary, including some less common and idiomatic items and effective collocation (easy to blame; global warming; financial crisis; he stands for something; can't stand the pressure). However, sometimes he lacks precision in his choice of words and expressions (Greek instead of 'Greece'; on the other side of the lake; environmentally people/things; a big branch).

His grammar displays a good range of both simple and complex structures. Many of his sentences are error-free but he makes some mistakes in subject/verb agreement (people who wants; the people who admires him), articles (the normal person) and relative pronouns (everything what happens).
His pronunciation is clear and easy to follow. He uses both sentence stress and intonation effectively to convey meaning (you can't blame a soccer player but it's easy to blame the politicians). He does have a noticeable accent, however, and his mispronunciation of a few words results in occasional loss of clarity (wole model for 'role model'; wong for 'wrong'; serf the planet for 'serve the planet').

This candidate is a clear example of a Band 7.

*These comments are official comments taken from IELTS.org*
Now you have an idea of how a band seven learner speaks when responding to questions in an interview, here are some quick tips crafted by our experts for you to practice at home.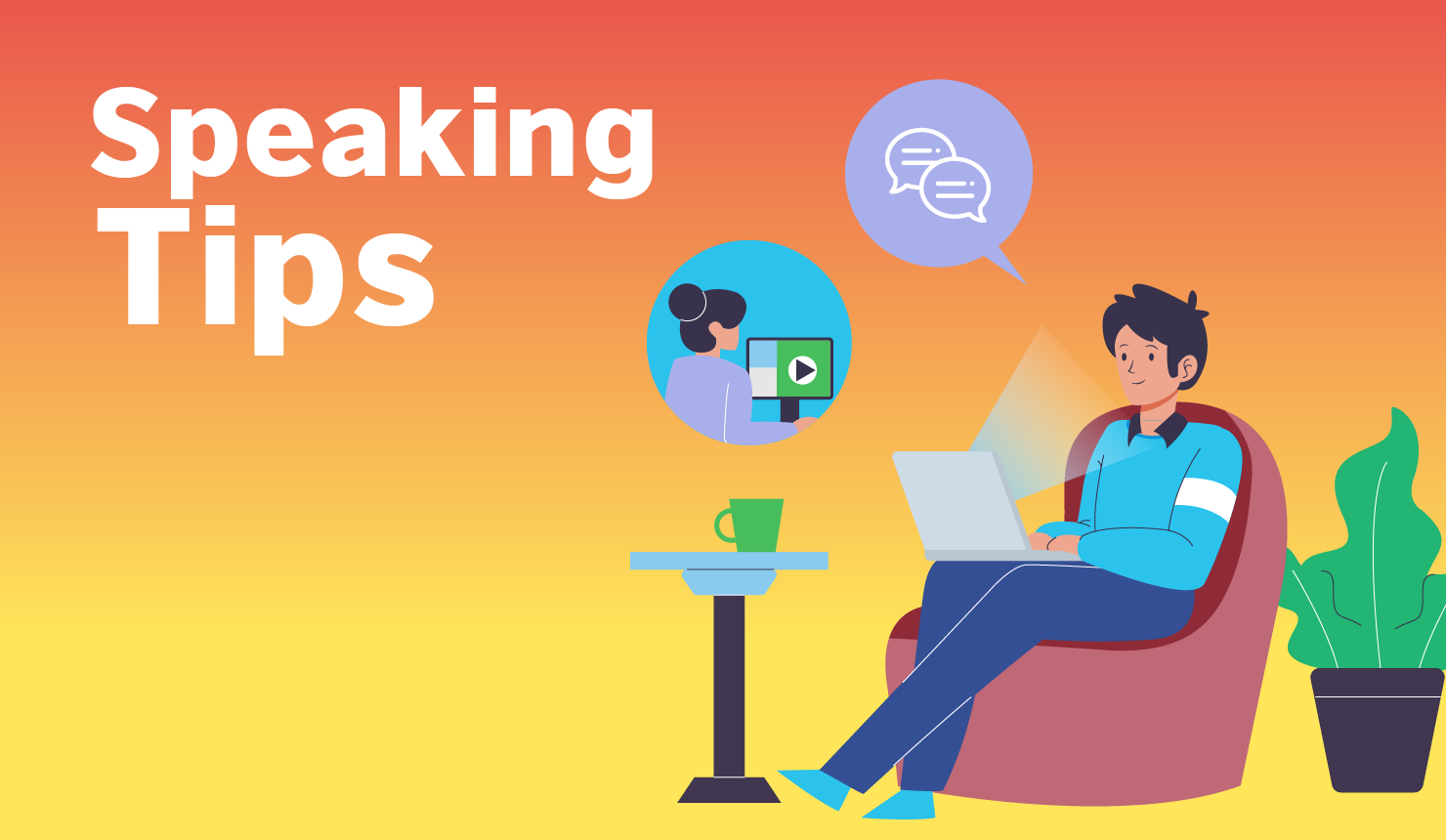 There is no shortcut to reaching high levels of English-speaking ability. However, there are several things you can do to improve your speaking skills at home, even without a language partner. Our suggestions are as follows:

1. Mimicking (Copying)
Do you have access to English language movies, songs and/or TV shows? If so, listen to how the characters speak and try to mimic their speech patterns. This can be fun and is very effective, for both fluency and pronunciation. Also try to copy certain phrases and expressions. Most speaking ability comes from copying people who can speak well. Try this in Chinese first so that you can become familiar with this process.

2. Voice Recording
Use the voice recorder on your smart phone. Record yourself speaking for 1-2 mins (just like IELTS Speaking, Part 2) about topics related to IELTS Speaking, Part 2. Not only is this good speaking practice, it also makes you more familiar with the style of the test. One more thing: Listen to your recording and assess your performance. Did you sound natural? Should you change any words and phrases? Try recording your answer again…and then again. Each time, you will become more fluent. You could even send the recordings to your friend for feedback. This is a simple but effective procedure.

3. Talk to Yourself
We all talk to ourselves, usually in our heads! Try doing this in English. You can use IELTS Speaking topics as your guide, but another option would be to describe your surroundings in as much detail as possible. It's OK if you do this out loud, too. Do you have some thoughts about something that is bothering you? If you do, try to express these thoughts to yourself in English.
There are many IELTS Practice tests available, which provide examples of the above. Do as many practice tests as you can to get used to the rubric and the task types.