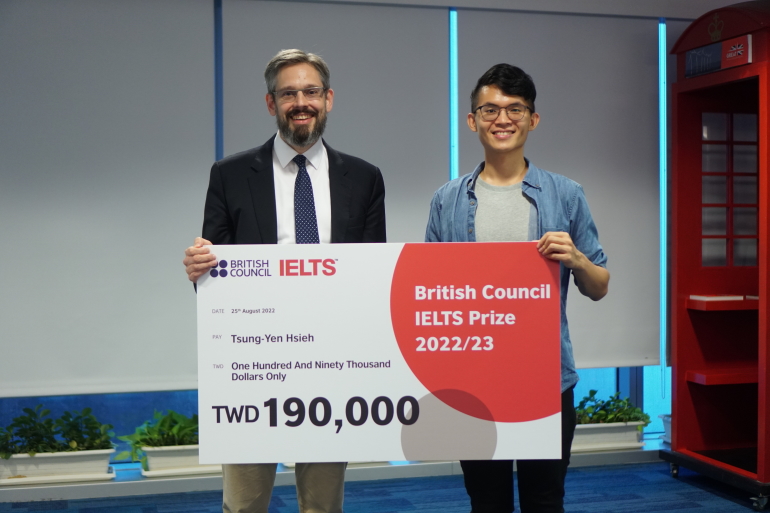 Tsung-Yen Hsieh
2022 IELTS 1st Prize Winner
Language Sciences (Neuroscience, language & communication), University College London, UK
I feel a great sense of achievement by winning the IELTS Prize because of the long-standing reputation of the British Council. Also, I feel grateful for being mentally and practically supported on my way to helping more people who need language therapy. As a speech therapist, I aspire to investigate neuroscience and psychology related to language therapy, which I believe will help me assess and treat my patients more comprehensively. However, studying in London is extremely expensive. Thanks to the British Council, I can now pursue my dream with much less financial pressure. I am looking forward to being an active alumnus who can exchange stories with others and inspire as many people as possible.
I chose to take IELTS not only for meeting the English requirement of my dream school but also for enhancing my skills in living, studying, and working in the UK. IELTS is now world-known, and it contains not only the essential elements of a language but also the most important aspects to communicate with others–ideas, logic, and organization. When I was preparing for IELTS, I gradually found out that IELTS is definitely a good choice for anyone who plans to study or work in English-speaking countries. IELTS focuses on daily life which pushed me to talk with many foreigners while preparing, and it really helped me create ideas and express myself more efficiently. Also, preparing for the writing part helped me improve my skills in analysing and describing different forms of data, which would certainly help me when I conduct my research.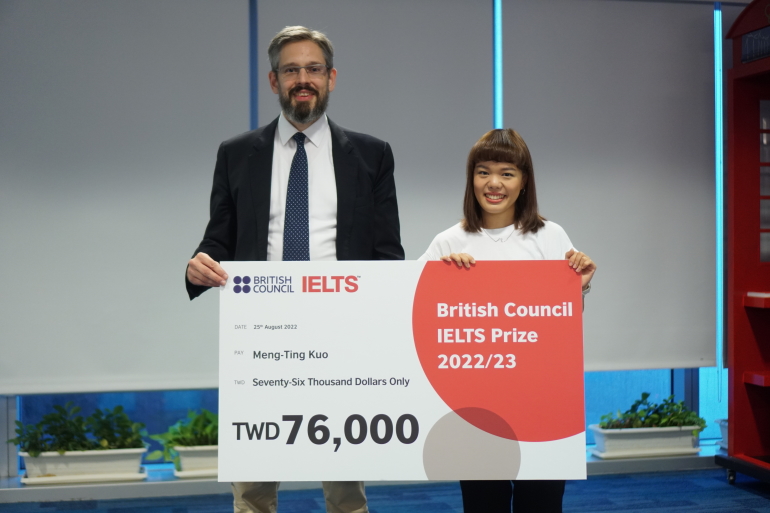 Meng-Ting Kuo
2022 IELTS 2nd Prize Winner
LL.M. International Children's Rights, Leiden University, Netherlands
When I received the call from British Council in early August, I felt like a huge relief had finally come off my shoulders. Pursuing the LL.M International Children's Rights degree in Leiden University has been something I wanted to do for a while, but the high expense studying abroad has always held me back a little bit as well. Therefore, I'm extremely grateful and honoured to be able to win the IELTS Prize, as it could help ease the great financial burden, but more importantly, to me it is also an acknowledgement of what I want to achieve both academically and professionally in the future. The recognition of the prize renders stronger confidence and certainty in myself, encouraging me to continue this pathway, hoping to make a difference in the Asian community one day.
I chose to take IELTS because it is a widely recognized English proficiency test in Europe. On the other hand, the framework of the test is designed in a well-structured and understandable way, allowing test-takers, including me, to really showcase our language ability in different situations. In particular, I felt the live conversation with the examiner from the speaking section had helped a lot in preparing myself for real life situations in the future, whether it is discussing with my professors or talking with international classmates in the future.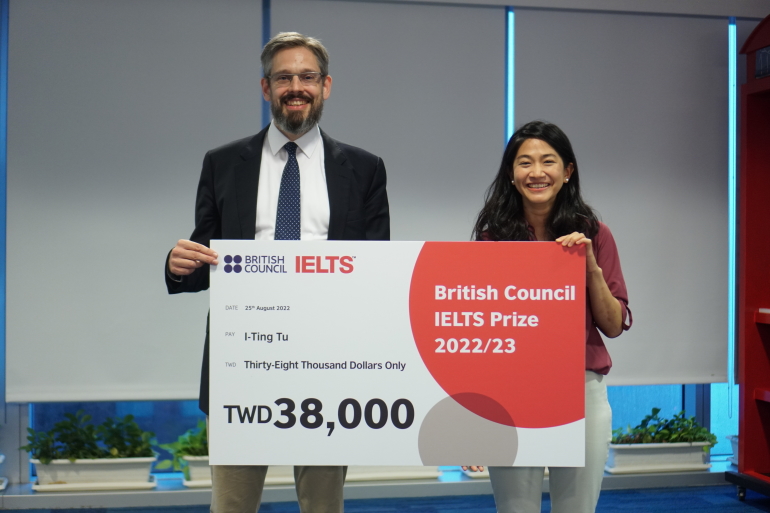 I-Ting Tu
2022 IELTS 3rd Prize Winner
MSc Paediatrics and Child Health, University College London, UK
I am truly grateful to be awarded the IELTS Prize. In the midst of the COVID-19 pandemic and all the craziness happening in this world, this prize is a confirmation and an encouragement of my next step. Given the honour to become an IELTS Ambassador, I hope I could encourage others who are also on this journey of pursuing their dreams as I was once encouraged.
IELTS is a widely recognized English proficiency test for application of higher education in the UK (and other English-speaking countries). The academic module of IELTS is also one of the requirements for my future training in the UK. Looking back, I think the preparation of this exam not only helped me to appreciate my strengths and weaknesses in English but also motivated me to improve my English, especially my writing skill, for future study.
IELTS Prize 2022/23 is open from today until 15 July 2022
Apply now